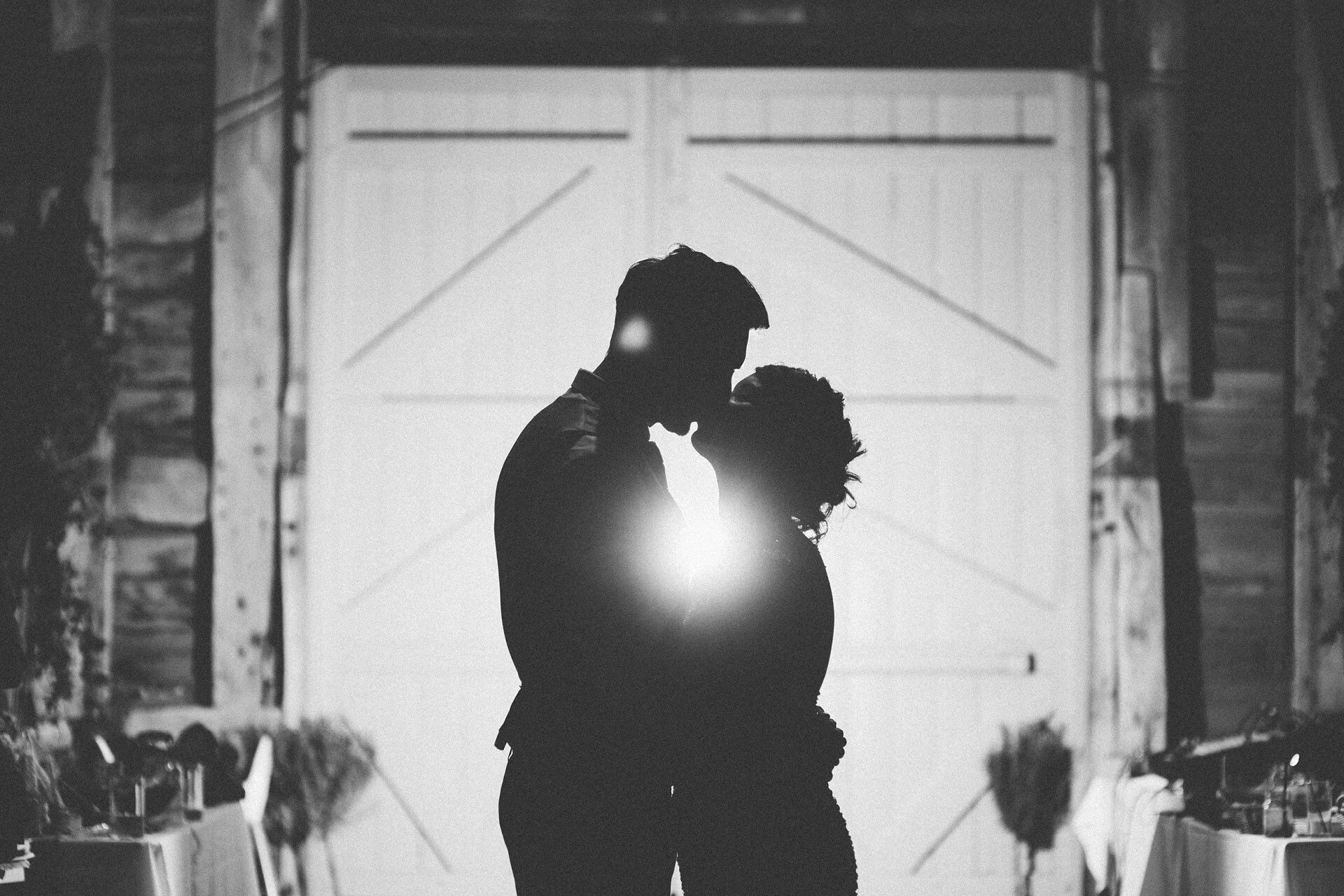 How To Ensure You Get The Perfect Photographer For Your Big Day!
July 3, 2020
As much as I hate to say it, your wedding day will come and go with the blink of an eyelid, and even though you will be able to regale the laughter, love and excitement for years to come, nothing quite helps you to hold on to the glorious moments better than a photo album. You will look back at the photographs capturing your wedding day time and time again, for years to come; so, I would say this is one of the most important things to make sure you get right! Ensure that you allocate the right amount of money to allow you to use a talented photographer, as their work is likely to decorate the walls of your home, your social media profiles and your parents side tables for the rest of your lives.
I was personally over the moon with our wedding photographs so wanted to share our thought processes with you and introduce you to Ed and Louise of 'Wedding Day Photos' who pride themselves on "capturing every moment of magic and emotion, with timeless and natural photography, that you and your family will cherish for a lifetime."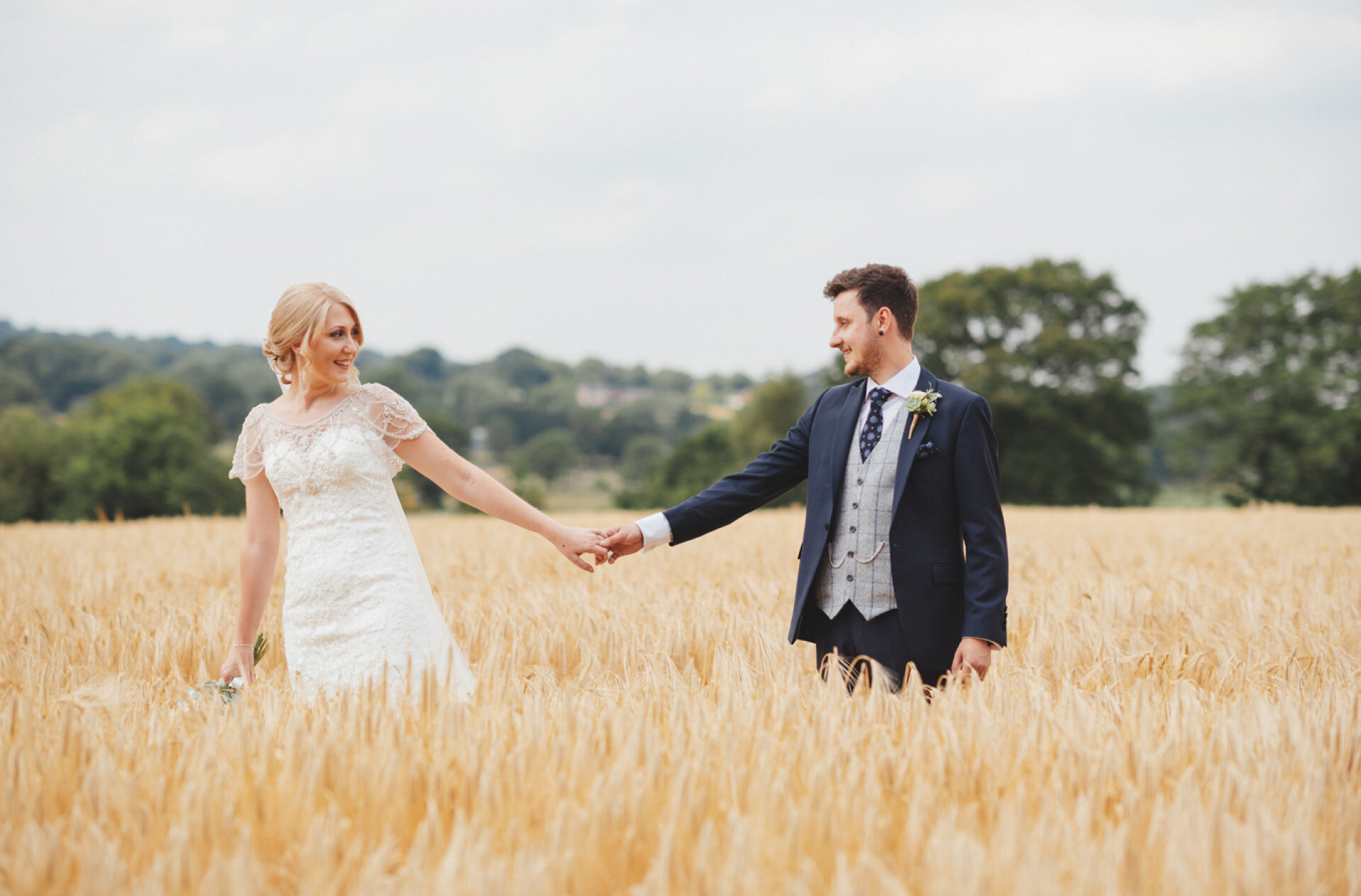 So, where to begin?
Look through online portfolios
There are hundreds of wedding photographers available and one of the easiest things to begin with is scrolling the web for local photographers and their profiles. A website tells you a lot about a company and is often a useful starting point, with reviews and selections of their best work to view. A good photographer will be able to capture a variety of wedding styles and most importantly, the personalities of the bride and groom. Take a look at 'Wedding Day Photos' portfolio to see what I mean; from quirky Manchester city shoots to rural, indie farm weddings and not forgetting our very own vibrant, festival themed collection.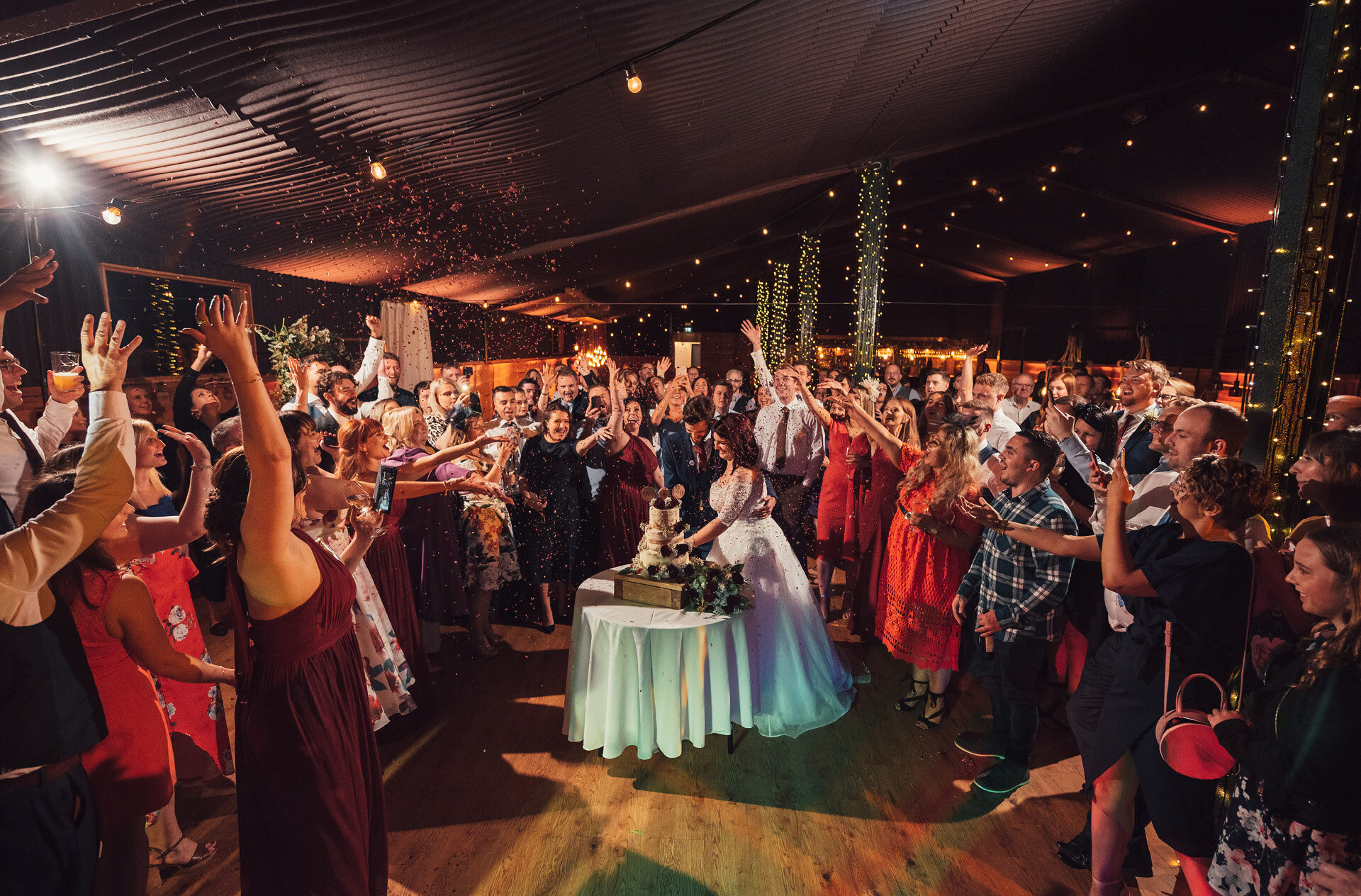 Ask for recommendations
We were lucky enough to be invited to 12 weddings the year before we tied the knot ourselves; for all planning aspects this was considered perfect market research. A couple of close friends had shared their wedding albums with us, and just looking through them you can quite quickly get a grasp of the quality of the photographer. Adam (my now, better half) was best man at a wedding where the couple used Wedding Day Photos, and not only did we love the outcome of their shots, Adam immediately warmed to Ed's super personality. You will probably spend more time on your wedding day with your photographer than many of your guests, so you want it to be someone you can relate to and who is going to be calm, flexible and discrete. Which leads me nicely on to my next tip…
Meet your photographer in person before signing up
There is a lot riding on your wedding photographer and you put a lot of trust in their hands. You want somebody that you can talk to, relate to and that you wholeheartedly trust to capture your special day, so that you can focus on other elements. When we first met Ed, we were eased by his extremely professional, yet totally personable manner. He understood our personalities and vision for our day. By choosing a photographer you are comfortable with, you will relax throughout the day and at many times not even realise that they are there. Your photographer will be there for all the intricate details of the day; the other half of this fantastic duo, Louise, was calming and reassuring during my morning preparations and even helped when a button came loose on my wedding dress.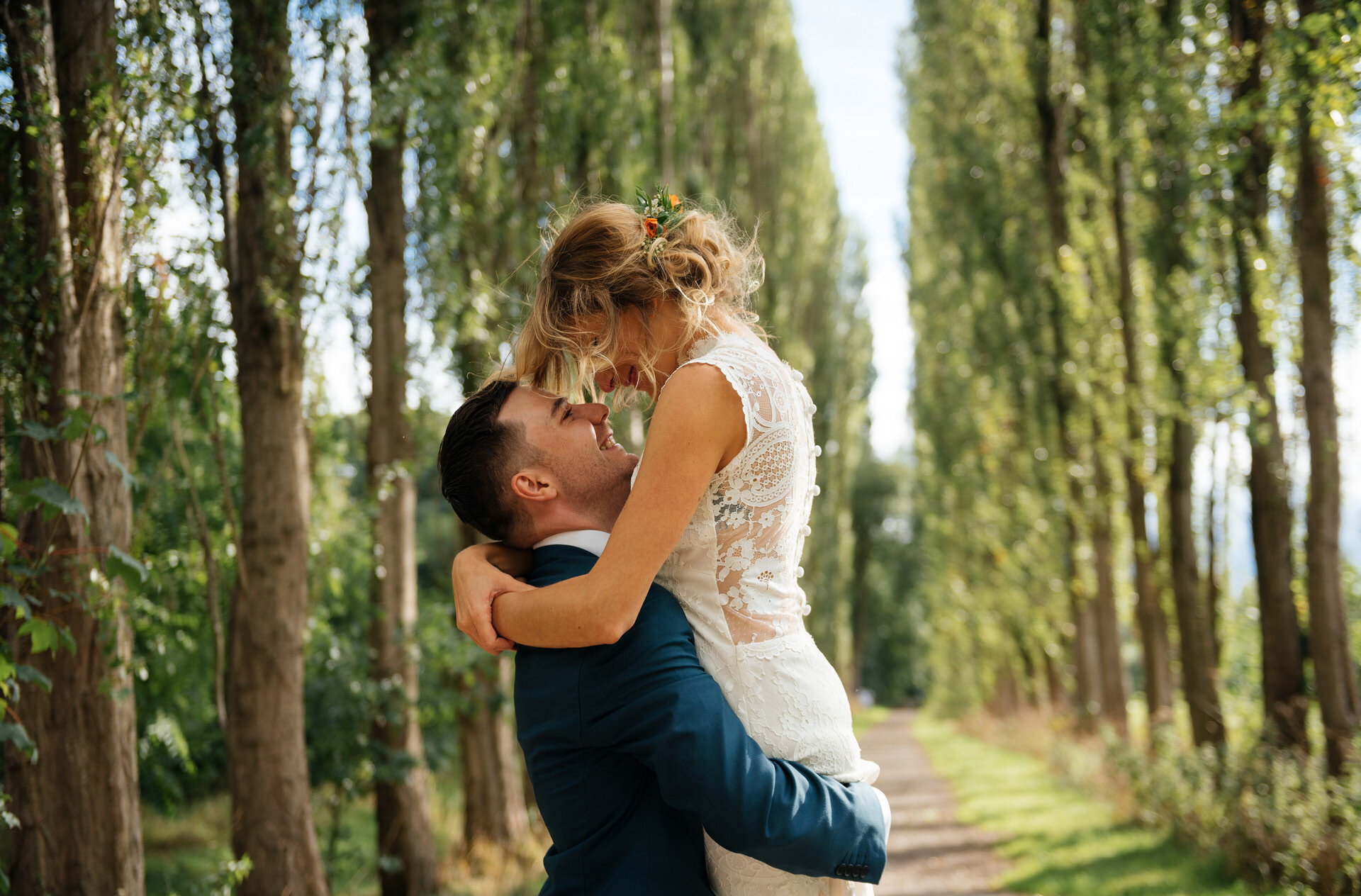 Ask your photographer for advice….about anything!
Don't forget, no one has been to more weddings than a wedding photographer. In fact, they would make the best wedding planners! Ask them for advice, hints and tips. Ed very kindly gave us loads of ideas about our wedding and even inspired out giant 'PACKFEST' signage, having photographed something similar at a previous do. He also gave us great advice about timings of food, organisation of whole group photos and the layout of the festival site.
Planning equals perfection
Working with Ed and Louise meant that no stone was left unturned. They knew everything about everyone in advance of the day; which elderly relatives were less mobile, which members of the bridal party to go to for queries (as to not bother the bride and groom), which areas of the field had the best backdrop and the timings of the day. It is really important that your photographer is familiar with your closest family members as this allows them to subtly capture their reactions throughout the day. I have heard horror stories of 'Granny Peggy' or 'Mother of the Groom' not being in any of the professional photographs, so it is key to have these conversations in advance. We also met at the venue, weeks before, so that we could look at our favourite flower patches and which areas of the field were less likely to flood, saving invaluable moments on the big day.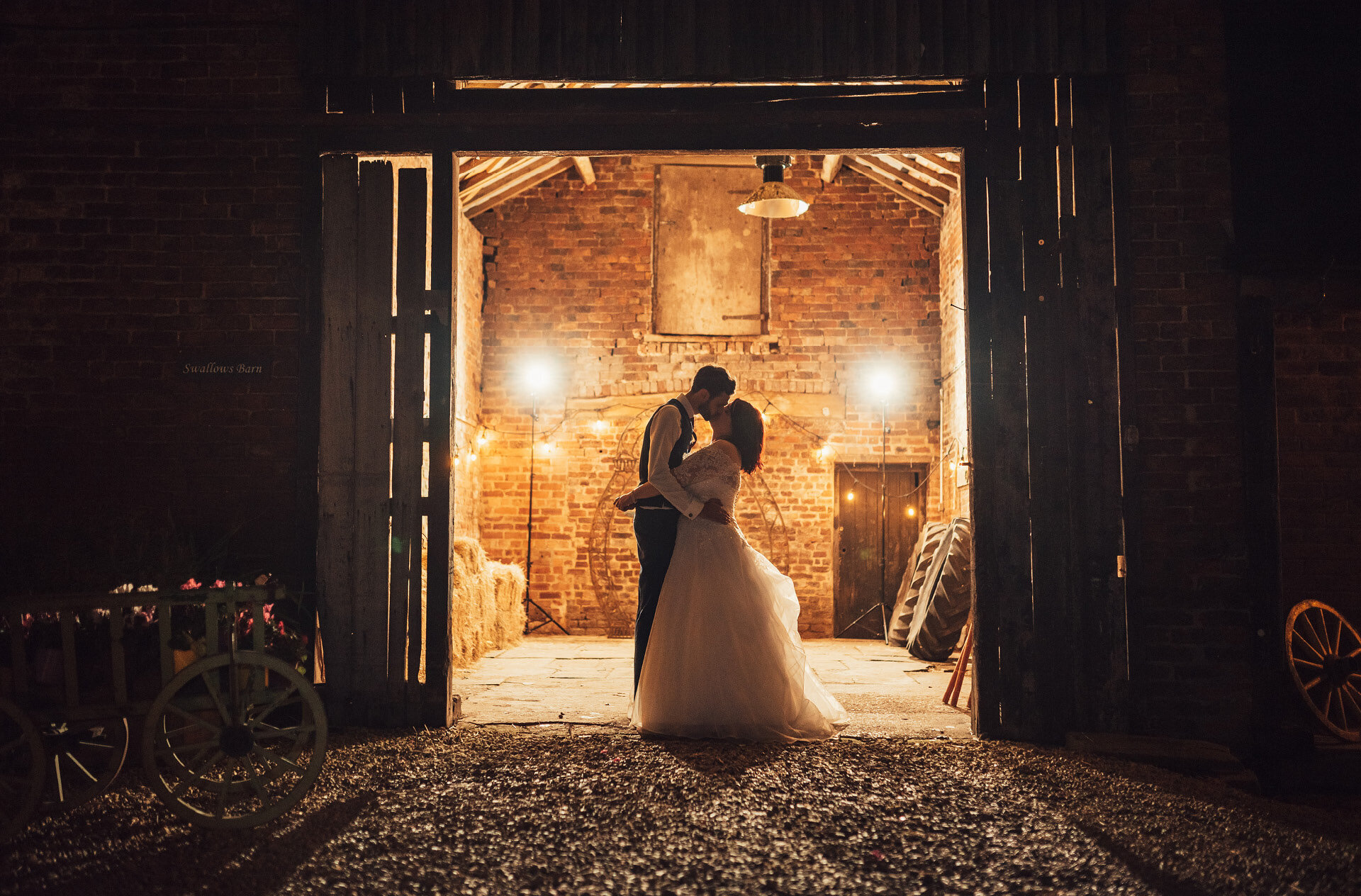 Think about what parts of your day you want to capture
It is normal for photographers to offer a variety of packages and it is essential to think carefully about what elements of the day you want detailed. Think about whether or not you want the early morning preparations captured, as this will normally come at an extra cost. We decided to have both the bride and groom preparations photographed and love the images of us getting ready and opening gifts from each other, as we would never have otherwise seen these reactions. Do you want a traditional confetti shot as you leave the ceremony? Are you going to have a first dance or cut the cake at a certain time? Again, discussing this in advance will mean that the photographer isn't outside capturing natural shots of the children playing giant jenga whilst you are inside dramatically cutting the cake.
What can you do for them?
We all have in mind that one image that we want to see on the front of our album, or in a frame on the landing; for us this was a colourful smoke bomb shot of the bridal party. Let your photographer know these ideas in advance so that they can be incorporated into the day's schedule. Feed them; this goes for anyone you have at your wedding outside your invitation list, from photographer to band member; everyone works better with a full stomach, so don't forget to allocate food and drink for others at the venue.
If you are planning your wedding in Manchester, Cheshire or the surrounding areas then please do have a look at Wedding Day Photos. I can guarantee that you will not be disappointed by their kind, professional, friendly and creative approach to wedding photography. An extremely talented and experienced couple who took charge when needed during large group photos, but who also melted into the background and discretely captured the intricate reactions, joy and emotions experienced by our wedding guests. Memories will be regaled for years to come when looking back out our fantastic photo album, capturing the excitement, creativity and merriment of our special day.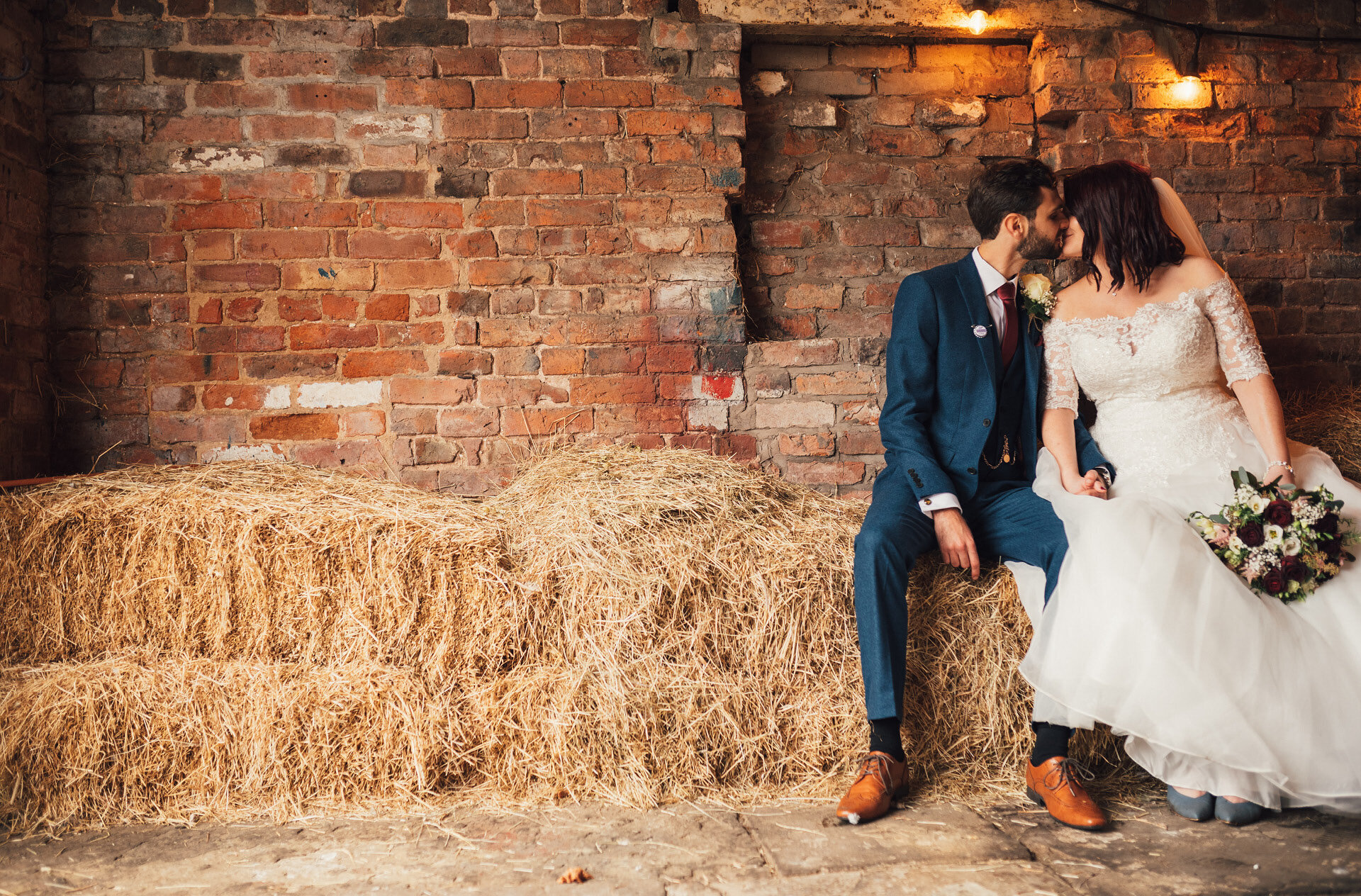 We chatted to Ed to get the low down on his experiences of wedding photography:
How long have you been a wedding photographer?
I started assisting my dad shooting weddings (he was a professional wedding photographer for 30yrs) from being old enough to carry his bags! Initially helping carrying kit and changing films for him and then by the age of 10 he gave me a 35mm film camera and I would specialise in capturing sneaky shots of unsuspecting guests.
I continued to assist and shoot weddings for him for around 15yrs on and off whilst studying and working in the marketing industry before he retired in 2008 and handed the business over to me.
My style had developed over the years and was completely different to my dad's so it was kind of like starting a new business and portfolio from scratch. Once we had the first few weddings on our website though, things started moving very quickly and we were shooting around 36 weddings in our 3rd year.
What is it that attracted you to shooting weddings?
Once I started shooting weddings for my own business, I found I loved getting to know couples and witness the rollercoaster of emotions that everyone goes through on a wedding day. It's such a special and momentous part of someone's life and I appreciate it so much more after getting married myself in 2010. I love that fact that our images can trigger an emotional response for the viewer, allowing them to re-live the experience through the pictures again and again and share with their families now and in the future.
What is your favourite part of a wedding day?
That's a really tough question as there are so many! I guess the first time that a couple see each other before the ceremony is quite a special moment for us to capture. The couple are going through a rush of different emotions including nervousness and excitement. It's the time where couples can't hold back their huge smiles and sometimes even tears. Then there's this huge sense of relief when they finally say 'I do' to each other. That moment that they make a commitment to each other in front of their closest family and friends is really special. But then I also love it when they greet their guests immediately after the ceremony - this is a great time for us to capture lots beautiful reactions from their families as they congratulate them for the first time as a married couple.
What is the best part about your job?
I think just knowing that you were able to help a wedding run smoothly and capture some amazing images along the way gives us the most satisfaction. When we're flicking through the shots on the back of the camera (also known as 'chimping') and getting excited to see what we just captured. It's lovely to hear feedback from our couples on how much at ease we made them feel and took any stress out of the day for them, and of course how much they love their images!
Do you have any funny stories of pictures gone wrong (not including when Adam dropped me in the field on our wedding day)?
Too many to list them all! There's the time when two guests took it upon themselves to take a boat out into a pond at the drinks reception. It ending up with them swimming back to the shore with handbags and phones raised high. The bride found it absolutely hilarious as both her friends partners where not impressed with their other half's new odour of pond water! New wedding outfits had to be locally sourced courtesy of Asda by 'George'. https://www.weddingdayphotos.co.uk/weddings/king-acre-cupcakes
When the bride (Jessica) and her closest group of around 25 friends broke out into a flash-mob style dance at their drinks reception much to the surprise of her husband (Andrew) and their guests. They had obviously had a lot of fun practicing for this moment and pulled it off perfectly with style! https://www.weddingdayphotos.co.uk/weddings/ellingham-hall
When meeting the groom and best-man outside the church and asking them for a picture of the rings - only for them to realise that each thought the other person had them, and they'd actually left the rings at home! With not long to go before the bride was to arrive, they sent grandad back home to retrieve them who wasn't quickest on his feet, nor had a mobile phone. He arrived back at the church with only 5 minutes spare before the ceremony was due to start. The bride (having already been sent around the block in the car) was non the wiser and the boys thought they'd got away with their mishap until the priest took joy in telling the whole story to the congregation and the bride.There are too many funny speeches to mention but one that stands out has to be from Sam and Adam's best friends who filmed a series of hilarious sketches with them pretending to be key people in the boy's lives, commenting on everything from their eating habits to their work-out routines. They had the whole room rolling around in laughter including us both! https://www.weddingdayphotos.co.uk/weddings/manchester-hall
Festival Wedding Planners
Festival Wedding Planners Ltd. is a limited company (Company reg number: 12231868).
Photography by Wedding Day Photos.
North West, England (available nationwide)