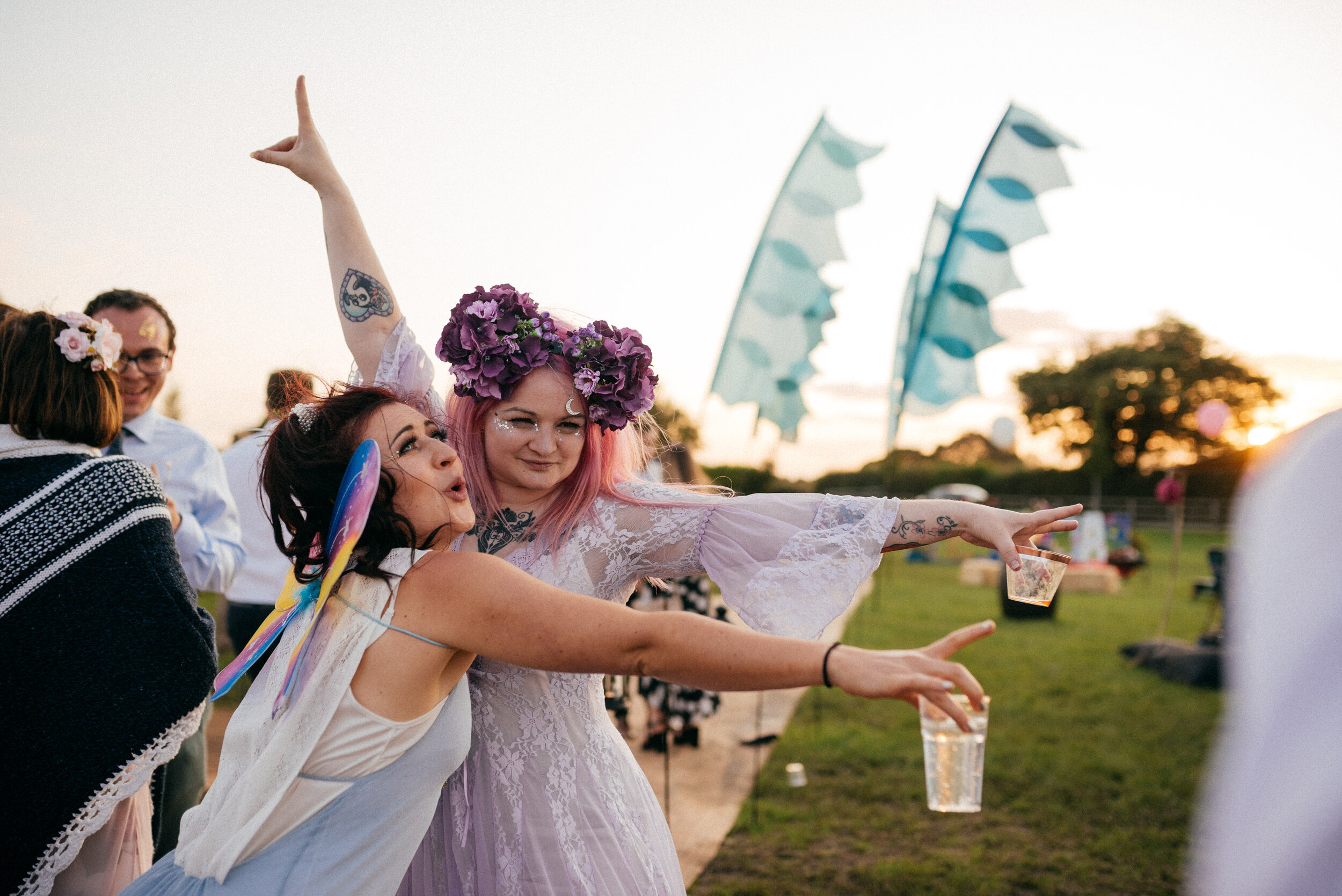 In The Beginning - Packfest
January 3, 2020
Global Gathering, V, Reading and Leeds, Tomorrowland, Mysteryland, Creamfields; what more could anyone want to recreate for their special day than a version of one of these amazing festivals. Open spaces, camping, fire pits, endless food options, cocktail bars, dancing, an array of bands and of course handfuls of GLITTER!
We always wanted to do a festival wedding so the venue was never going to be anything more than a field. Penney Fields was the perfect location and in beautiful surroundings. We, the Festival Wedding Planners, planned our own wedding and fell in love with the thrill of organising such a unique and fantastic event.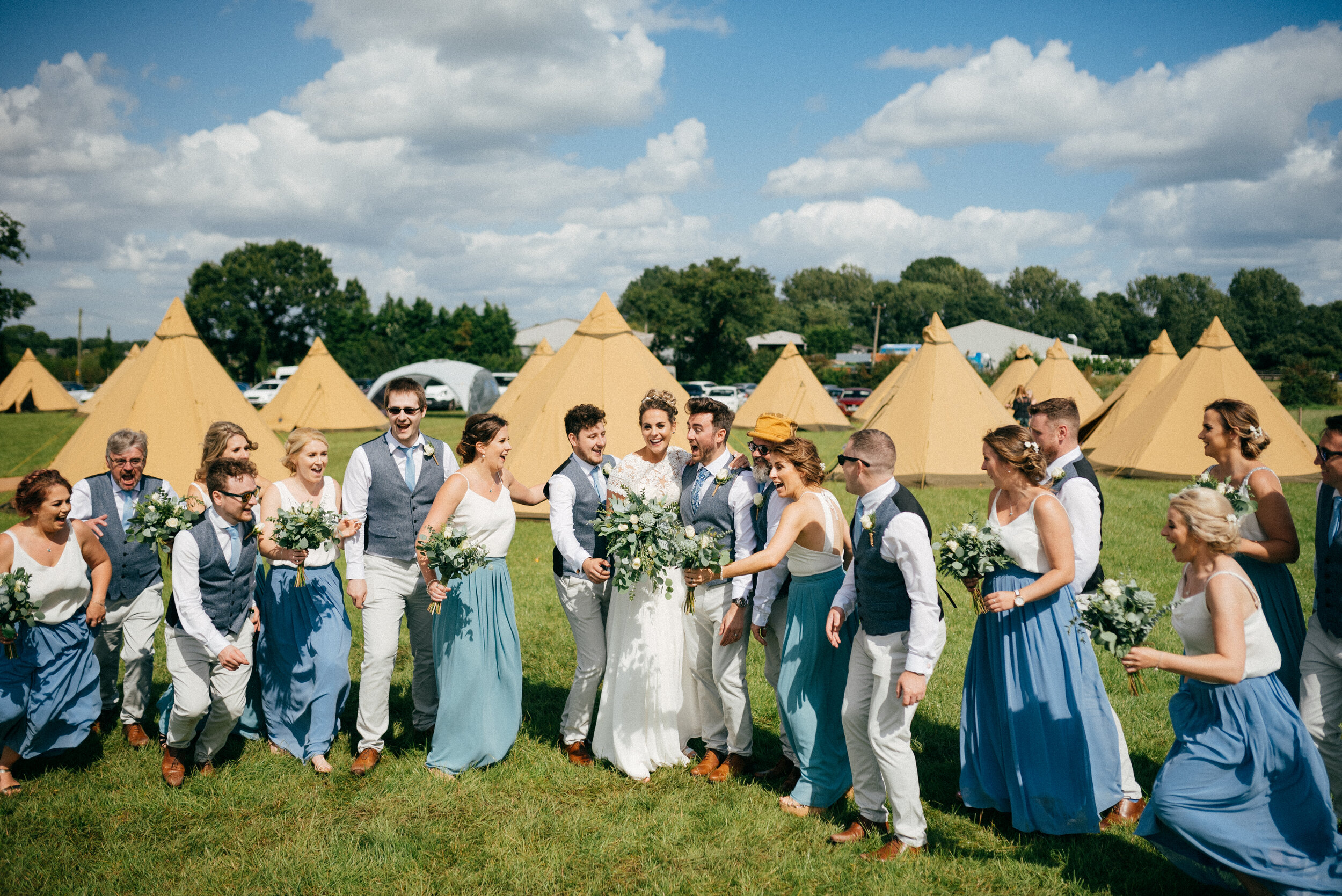 As I am sure all brides do, I trawled Pinterest most evenings in the lead up to the wedding and selected hair and make-up ideas that I loved, which were made a reality by the amazing hair and make-up teams. To tie in with the relaxed feel of the day the bridesmaids wore a lovely skirt and top combo and the groomsmen sported cream chinos and blue waistcoats. To complete the look we teamed this with rustic succulents and vintage foliage for the bouquets and buttonholes.
Having poured it down with a months worth of rain on the day before the wedding, whilst preparations were taking place, things could only look up for us. Organising your own wedding does come with the downside of having to get up at 5am to get to the venue to do the last minute set up! Adam and the groomsmen then completed the final tasks while the ladies were pampered to perfection.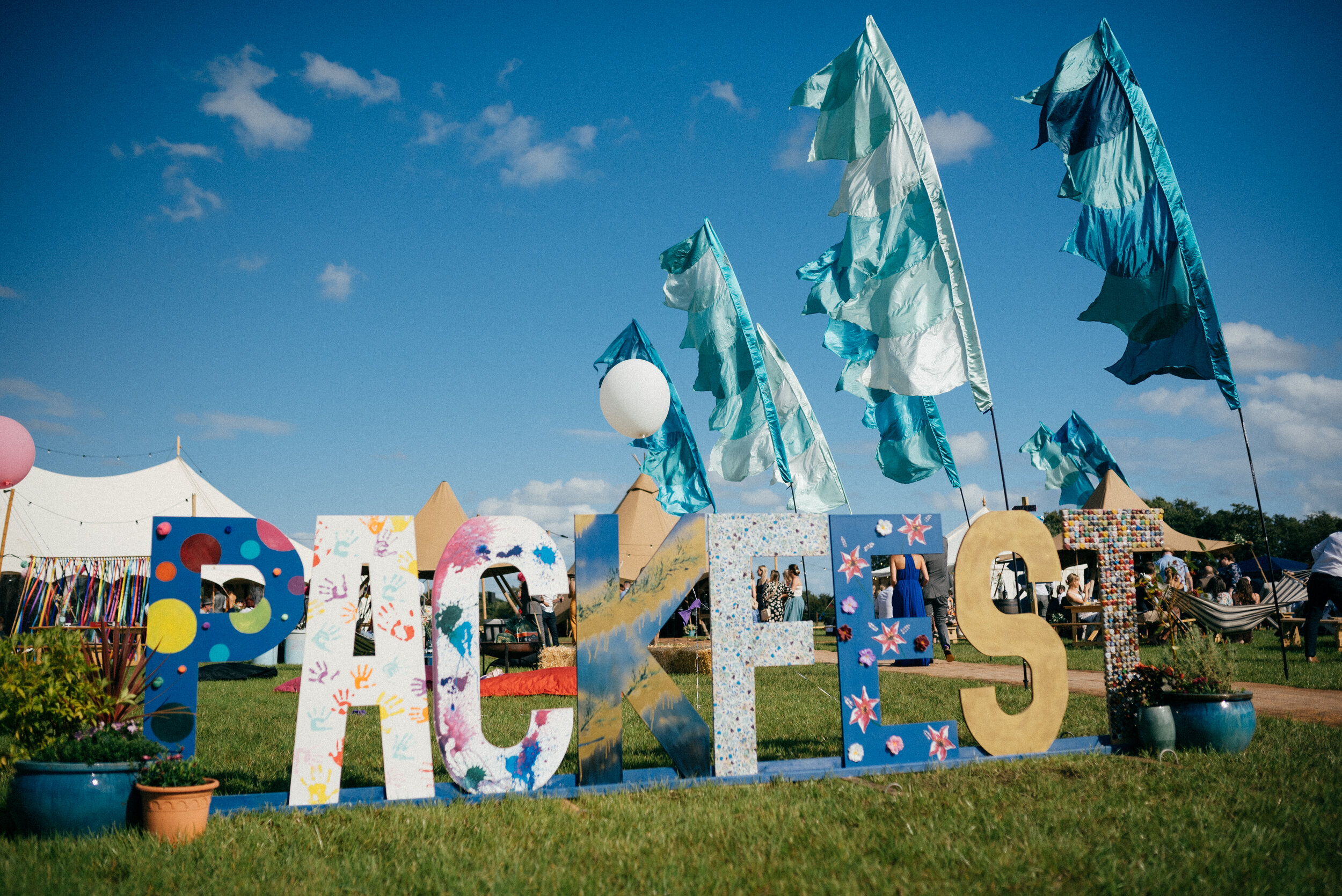 The ceremony was conducted by our truly wonderful friend; Suzanne Uprichard, who had the crowd both laughing and crying as she regaled tales of our relationship in the miraculous, glorious sunshine. After the short ceremony PACKFEST was announced open and guests were set free to dance along to one of the 7 acts on the main stage, choose food from the street food vendors at their leisure, learn circus skills, decorate themselves in glitter and wet their whistles at the beer stall and cocktail bar. Adam's cousin, Jo, made an amazing watercolour and gold leaf cake, which was accompanied by brownies, cupcakes and a sweet stand. All of the fun, love and excitement of a truly unforgettable day was captured by the amazing photographers and videographers.
Following on from the success of PACKFEST we launched the 'Festival Wedding Planners', here to help source everything from venues to tipis and from fire dancers to DJs. We take commission from our suppliers, so take the stress out of sourcing and planning at no extra cost to you!
Festival Wedding Planners
Festival Wedding Planners Ltd. is a limited company (Company reg number: 12231868).
Photography by Wedding Day Photos.
North West, England (available nationwide)