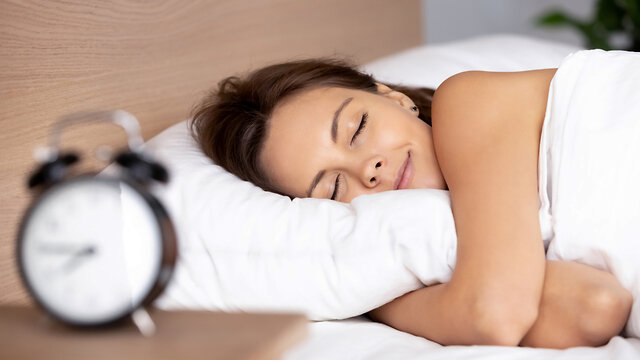 The Perfect Skincare Routine In The Lead Up To Your Big Day
February 20, 2020
We all want to be looking our absolute best for our wedding day and traditionally do not want to be totally caked in make up, often opting for a more natural look. So here are my tips on how it is done.
Sleep
We all know that planning a wedding can be stressful and that sleep can be disrupted by thoughts of colour schemes, cake flavours and first dance tunes. So, get yourself a little notebook and pen and leave it on your bedside table. That way, when you wake up with a new thought or idea, you can write it down and go back to sleep without worrying you will forget it in the morning.
Hydrate, Hydrate, Hydrate!
When your skin is hydrated it looks healthier, more vibrant and plumper. Hydrated skin protects itself more readily from toxins and UV agents. If you can, try to drink around 3 litres of water a day! I always took a 2 litre bottle of water to work with me and wouldn't leave the office until it was finished. You might find that you need to pee more at the beginning, if your body isn't used to it, but your will soon adapt!
Try to use natural products
Lots of make-ups and cleanser are filled to the brim with harmful toxins. Try to use natural products that aren't having long lasting and damaging effects on your skin. Have a look at the app 'think dirty'. You can type in the products you use and it will tell you what's in it! The mineral foundation and beauty booster from Tropic get the top 'clean' rating on the app.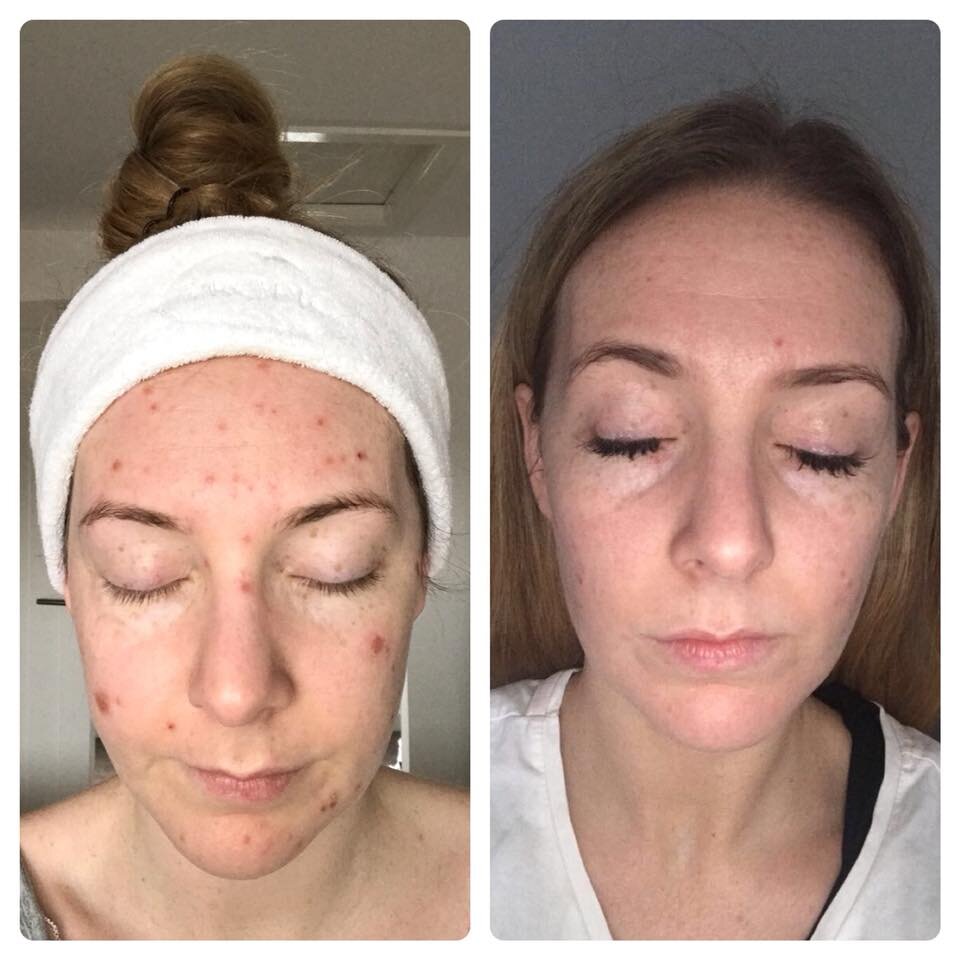 *Image shows difference between day 1 and day 21, of using Tropic skincare selection routine and this client swears by the supergreens serum!
Be aware of all the delicious sweet things you love!
Foods containing refined sugars, are shown to increase inflammation and also aggravate skin conditions such as acne or eczema. In addition to this, alcohol dehydrates the skin and can deprive it of essential vitamins and nutrient. Try to switch the odd strawberry cider for a gin and slimline and fight off chocolate cravings until the weekend.
Start a consistent and personalised skin care routine
Around a year before my wedding I was introduced to Tropic products. They are vegan, cruelty free and carbon neutral products that have won numerous health and beauty awards. The most important thing that you can do is cleanse, tone and moisturise daily. The Smoothing Cleanser is blended with antioxidant-rich, green tea extract to help fight damage caused by free radicals. The Vitamin Toner contains aloe-vera to cool and refresh skin, while helping to calm redness and the Skin Feast works with hyaluronic acid, to provide skin with natural volume and plumpness. If you combine this with a specific weekly face mask, which comes as part of the ABC Collection, then you are on to a winner. You could even take it one step further and invest in some personalised serums for your skin type as part of the Skincare Selection (if you mention this blog when ordering a skincare selection you will receive a free gift).
Whether you need extra hydration, want to reduce spots or inflammation, want brighter skin or need a nutrient boost, there are some amazing treatments. I promise you once you start using the tropic skin care routine you will not look back! Everything has a 30 day, no questions asked, money back guarantee so if you don't like it you can get a refund. Check out my web shop: https://tropicskincare.com/pages/hannahpacker . If you have any queries or questions about which skincare routine would be best for you then please contact tropicbymaseandmoose@gmail.com and follow our facebook page for more special offers Tropic by Mase and Moose.
Do you live within 30miles of Cheadle Hulme? If so, I'd love to come and do a pamper evening for you, your bridesmaids and friends.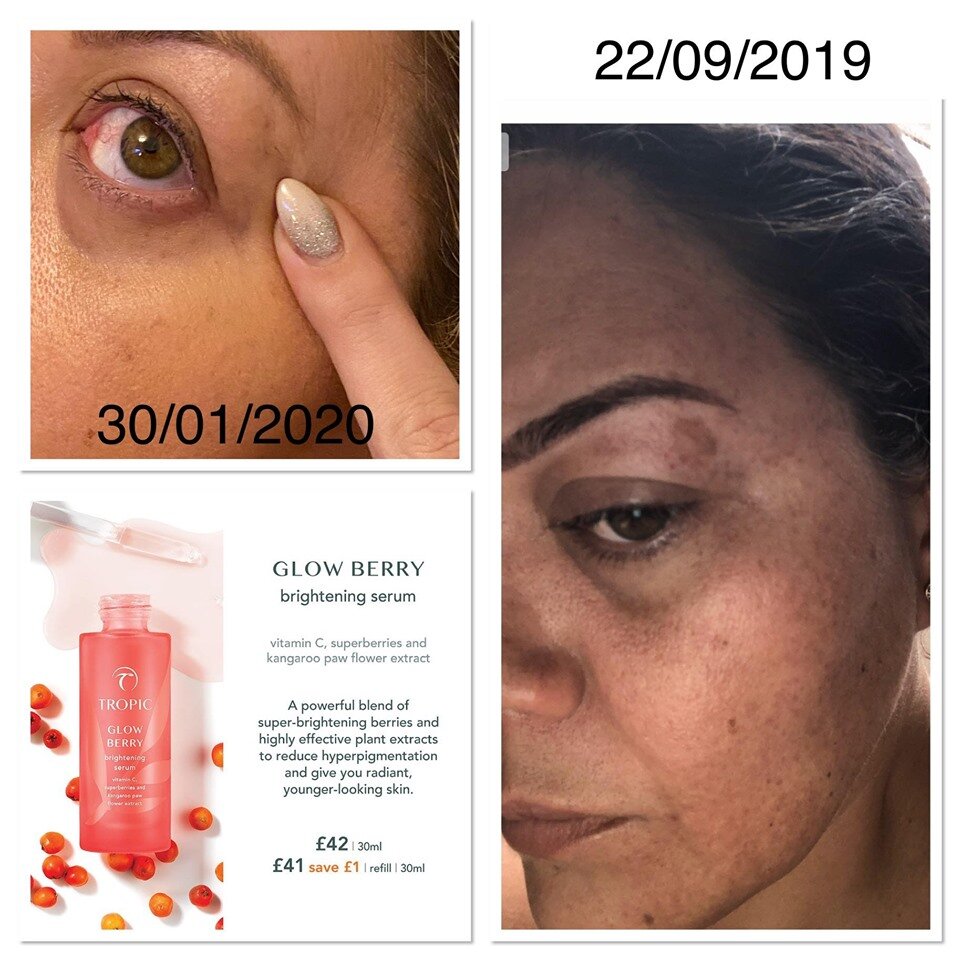 *Image shows the use of brightening, glowberry serum as part of the skincare selection. What a transformation!
Switch your coffee for a green tea
Green tea has anti-inflammatory properties and can be soothing for the skin. Iced green tea is even better! The epigallocatechin gallate in green tea can also help prevent collagen destruction, which can help reduce the appearance of fine lines or wrinkles!
Control your stress levels
We all know that when planning a wedding, stress levels can become a little heightened! Make time to still do things you love; planning a wedding can become life consuming. Make time to see friends, play sports and even try some yoga or deep breathing exercises. There are some great yoga videos on youtube that you can easily follow in your front room. Stress can increase the skins hormone and oil production, which increase the chance of breakouts, so keep it chilled!
Your skincare transformation starts today!
Festival Wedding Planners
Festival Wedding Planners Ltd. is a limited company (Company reg number: 12231868).
Photography by Wedding Day Photos.
North West, England (available nationwide)