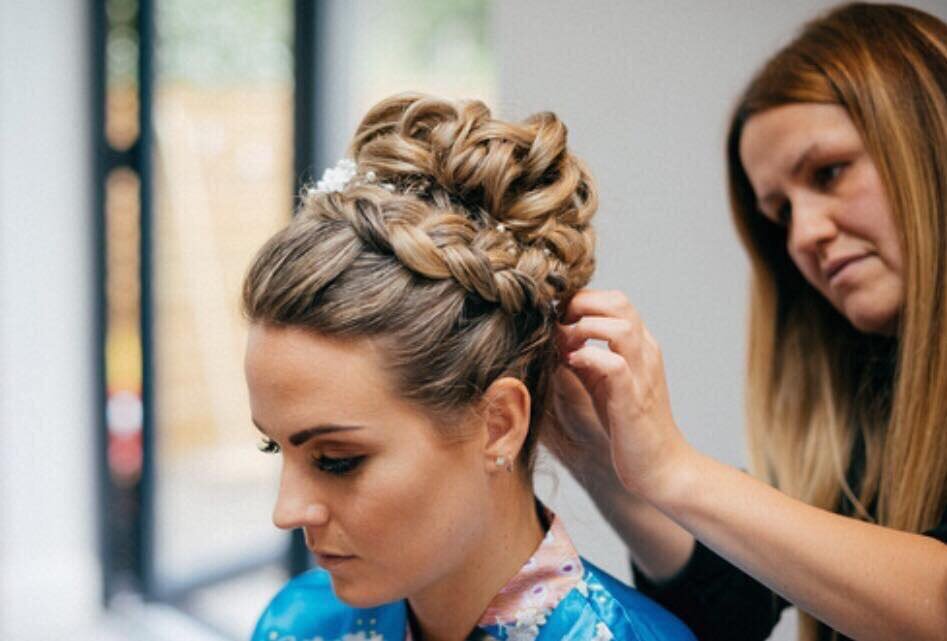 Top Tips For Choosing Bridal Hair For Your Wedding Day
May 14, 2020
My hairdresser, Hayley, from Dirty Blondes Hair Design was a total gem to work with and made both myself and all my 8 bridesmaids feel stunning. I was absolutely in love with my hairstyle on my wedding day so Hayley and I wanted to share some top tips and tricks to make sure can be too!
Up-do? Down-do?
The saga that every bride has when thinking about how to wear their hair. Ask yourself these quick questions for a helping hand:
When and where are you getting married? If you are to be wed on a Greek Island or in the baking summer sun, you might want to consider getting your hair away from your face and your sun-creamed back!
What kind of hair do you have? Does it hold curls if you wear it down all day?
What is your dress like? You don't want to cover up those exquisite lace details you just forked out a ton for.
What are you going to be spending the day doing? I had a festival wedding in a field so dancing was a top priority, meaning a stable bouffant was perfect for getting my hair secure and out of the way of my dancing moves.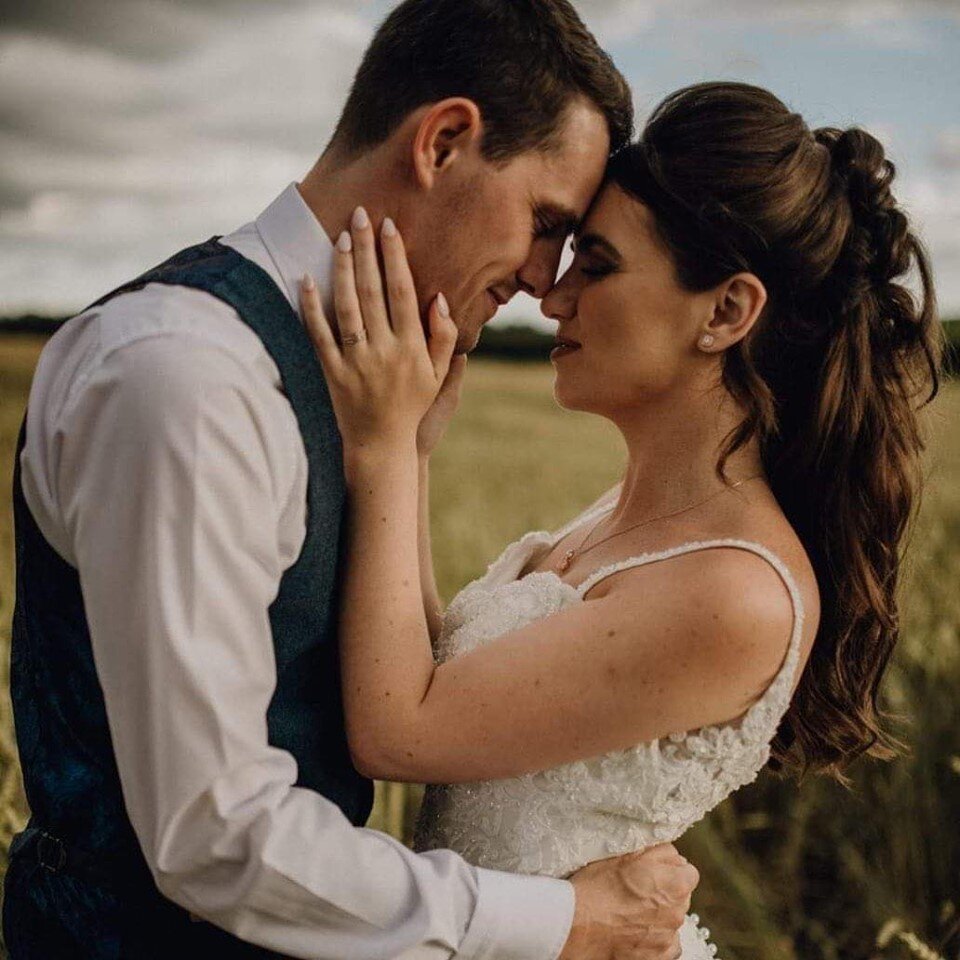 Essentials for your trial:
Be honest! If you don't like something say it! We are all so lovely and don't want to hurt the hairdressers feelings, but it's YOUR big day YOU need to be happy. You don't want to look back and think, "I wish I had said something."
If you like to dance, have your hair trial before a night out (without the H2B of course). I had my hair trial while my fiancé was on his stag do and then went out with my girls to test its durability on the dance floor! Perfecto!
It might not be what you dreamed of first time; that is why you have a trail and perhaps a second trial, so that you can fully prepare.
Take not of all the following points so that you go into your hair trail with the correct frame of mind and with realistic aspirations…..
More volume needed?
Lots of the stunning styles you see in bridal magazines aren't possible on normal length and normal thickness of hair. You may need to add bun rings and extensions to make you dream look a reality. Just ensure that these are prepared well in advance and matched to your hair colour so that no one will ever know, other than you!
Is your Pinterest board achievable?
Brown hair does not show up texture like blonde does. Silky, gorgeous dark locks won't always go into rustic textured styles. Lots of the amazing images that we pin to ours boards are done for studio and photography work, which means they won't always be suitable for 12 hours of merriment.
What is trendy?
Plaits and braids are not only on trend, but they are also great at keeping hair out of your face; no one wants a mouth full of hair during your first kiss do they? Chic, understated and classic low ponytails with textured loose curls are perfect for brides wanting a day into night, classy do that will allow you to dance the night away in style. Simple, yet sophisticated, natural, wavy hair is great, but be sure to rehearse these styles and work out what styling tongues and hair products allow your curls to retain their 'mermaid waves' for hours on end.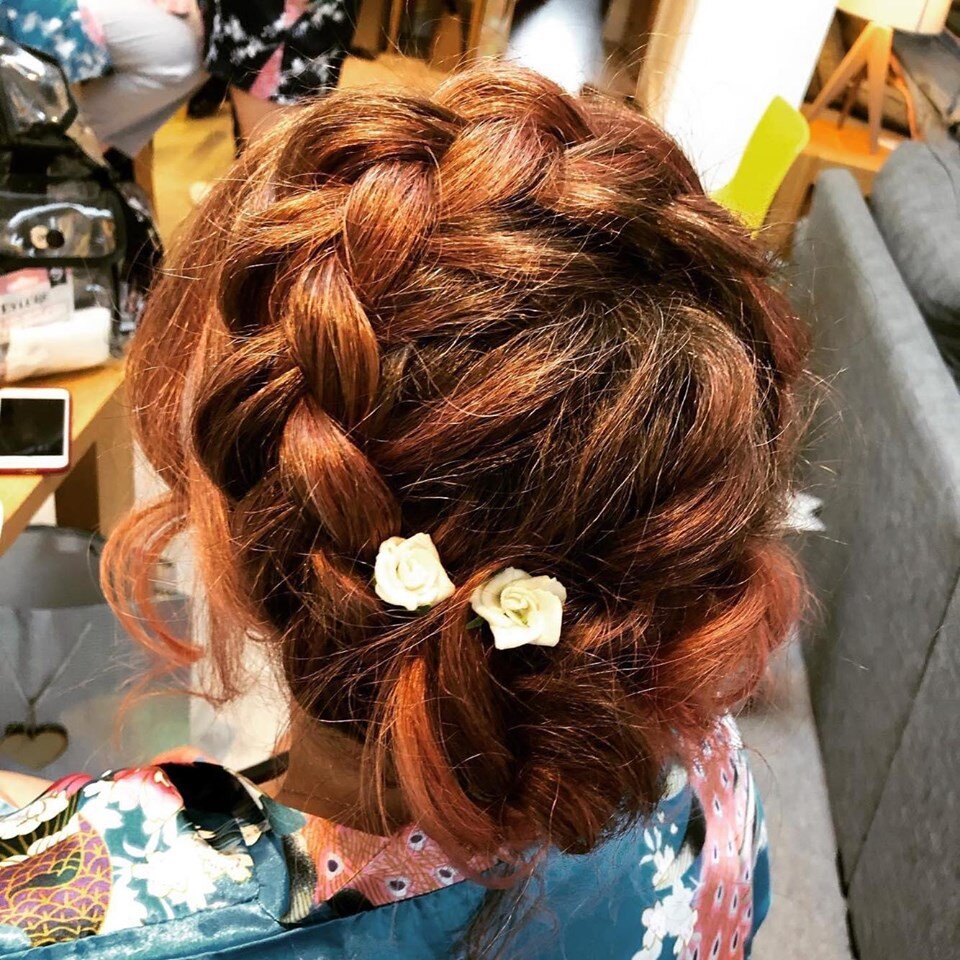 Accessories
Veils won't always work with your chosen style, so be weary of splashing loads of cash before. Speak to your hairdresser for advice; they know what they are doing! I found some lovely hair accessories on Ebay, which complimented my chosen style perfectly. Flower crowns are very popular at the moment, so if you are going for the boho theme, take your headwear along to your trial.
The day before
It is best to wash your hair the day before if you are going for an up do. As much as you'll want to use a whole bottle of conditioner to ensure you have luscious locks, go easy on the softener. Slightly drier hair is easier to style and will stay put for longer.
On the day
Who needs beauty sleep before your wedding day? I mean, you probably won't sleep much anyways with thoughts of "Can I remember my vows", "Where did I leave the table plan" and "What is the weather going to be like?". So it won't matter too much if you have to be up at the crack of dawn to get your hair done. Let your hairdresser dictate the timings to you and make sure you stick to them!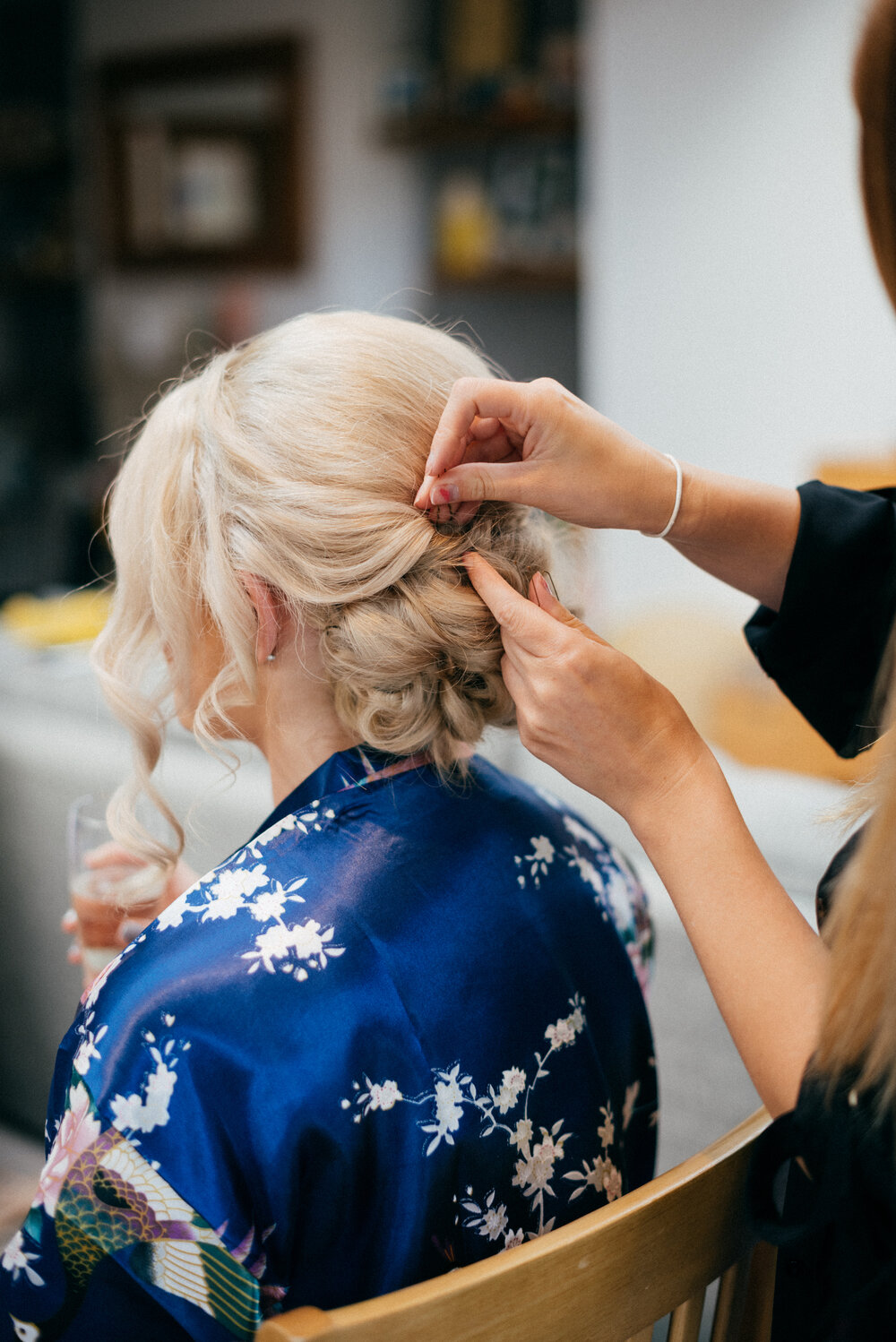 Bridesmaids
You want your bridesmaids to feel a million dollars when they are stood beside you on your wedding day. I had eight bridesmaids, all with really different lengths, styles and colours of hair. I said that they could have whatever styles they wanted and collated images from them in advance so that Hayley could prepare for them. All the girls loved their hair and this just added to the enjoyment of the day.
All images in this blog are taken from Dirty Blondes Hair portfolio. If you are getting married in Manchester, Cheshire or the North West then please pop on over to their facebook page to check them out, I honestly cannot recommend Hayley and her team enough; the picture above speak for themselves!
Festival Wedding Planners
Festival Wedding Planners Ltd. is a limited company (Company reg number: 12231868).
Photography by Wedding Day Photos.
North West, England (available nationwide)