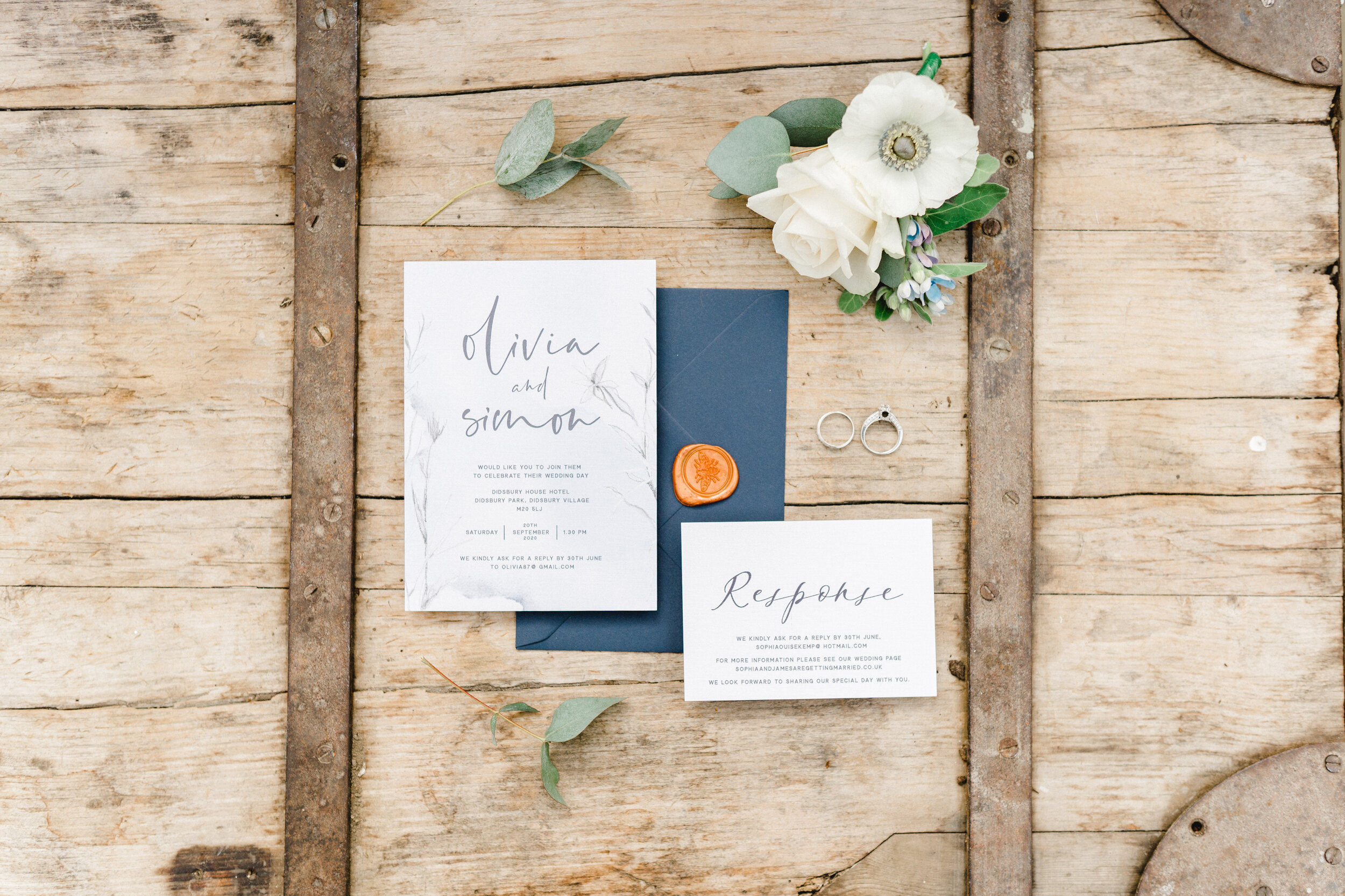 Wedding Stationery Trends For 2020
February 28, 2020
With save the dates, invitations, RSVPs, menus and much more being crucial to the smooth running of your big day, we have been chatting to local company, 'The Little Paper Loft' to find out what's on trend in the wedding stationery world!
So what stationery do you need?
Whatever theme you decide to go with for your wedding, one way to let the guests have a glimpse of what to expect is to co-ordinate your wedding stationery with the theme. The first things that you will want to send out are 'save the date' cards! These are likely to be pinned to the fridges of all your friends and family, so make sure they stand out! Closer to the big day you will need to send out invitations, RSVP cards, menus (if guests need to choose food), evening invitations, guest information about venues, parking, hotels and taxis and a gift list card. The more informed your guests are in advance, the less you'll have to stress about on the day!
For 2020 it is all about vellum invitations.
Vellum is on trend right now! Soft to the touch and effortlessly elegant, vellum offers an extra dimension to your invites with prints either being prepared on, or complimented by translucent parchment. It can be both minimalistic and luxurious in its design. The use of this is becoming more and more popular for all types of wedding stationery. Vellum paired with handmade paper is also totally delightful!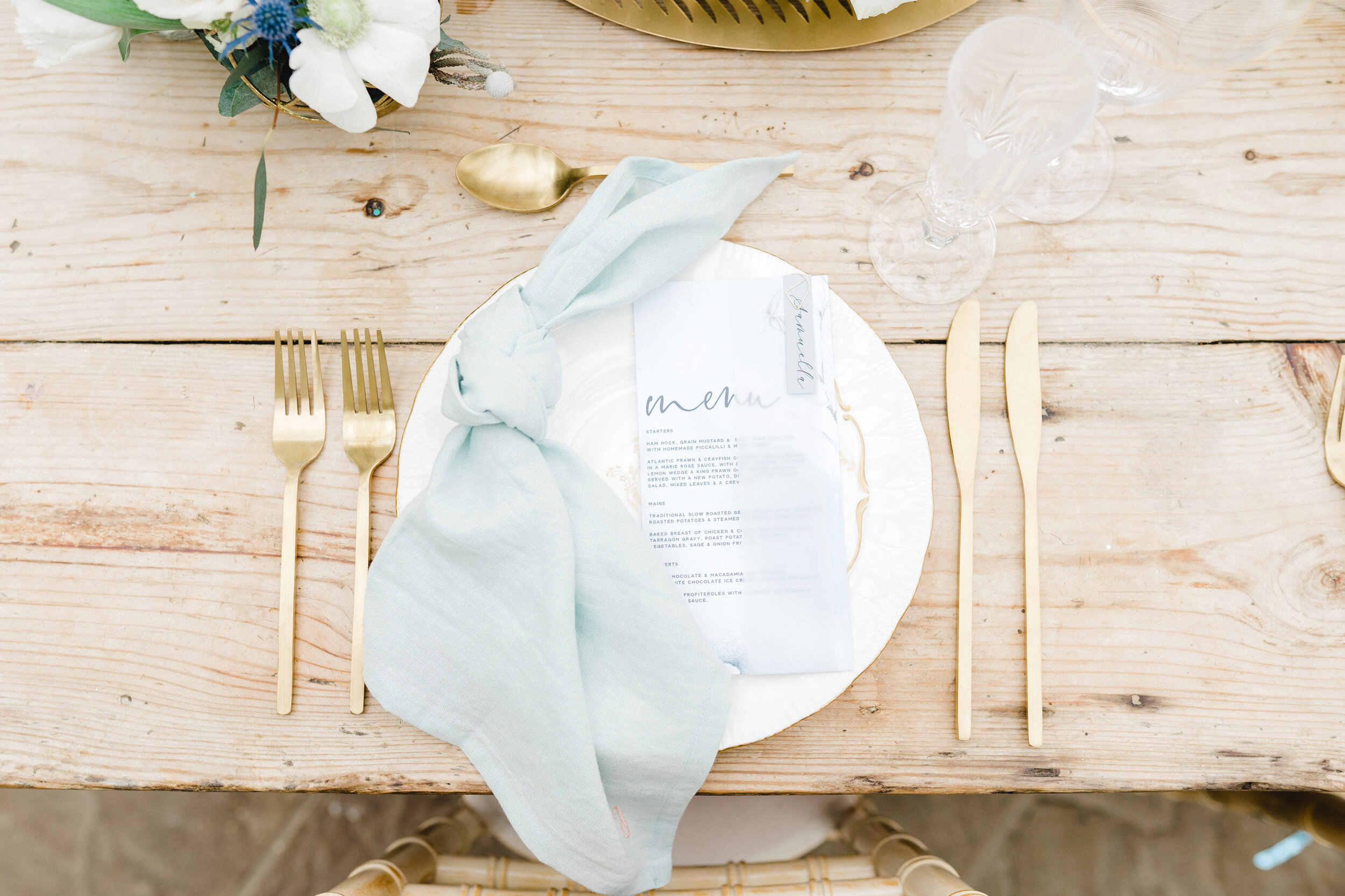 Go old school with wax seals.
Everyone loves receiving a letter with a wax seal on it don't they? Wax seals can be personalised to you and your wedding theme. You could give guests a hint of bridesmaid dress colours by choosing the same coloured seal or you could have the bride and grooms initials added to each seal. These are perfect for vintage style weddings and for those with Harry Potter, Lord of the Rings or Game of Thrones vibes!
Bring nature to paper.
All things floral and full of pretty petals, twisting vines and delicate leaves are in! Bring your stationery to life with designs from nature, perhaps linked to the colours or bouquets you are going to include on your big day. Delicately, watercolour painted greens add a soft and elegant touch to any wedding invitation.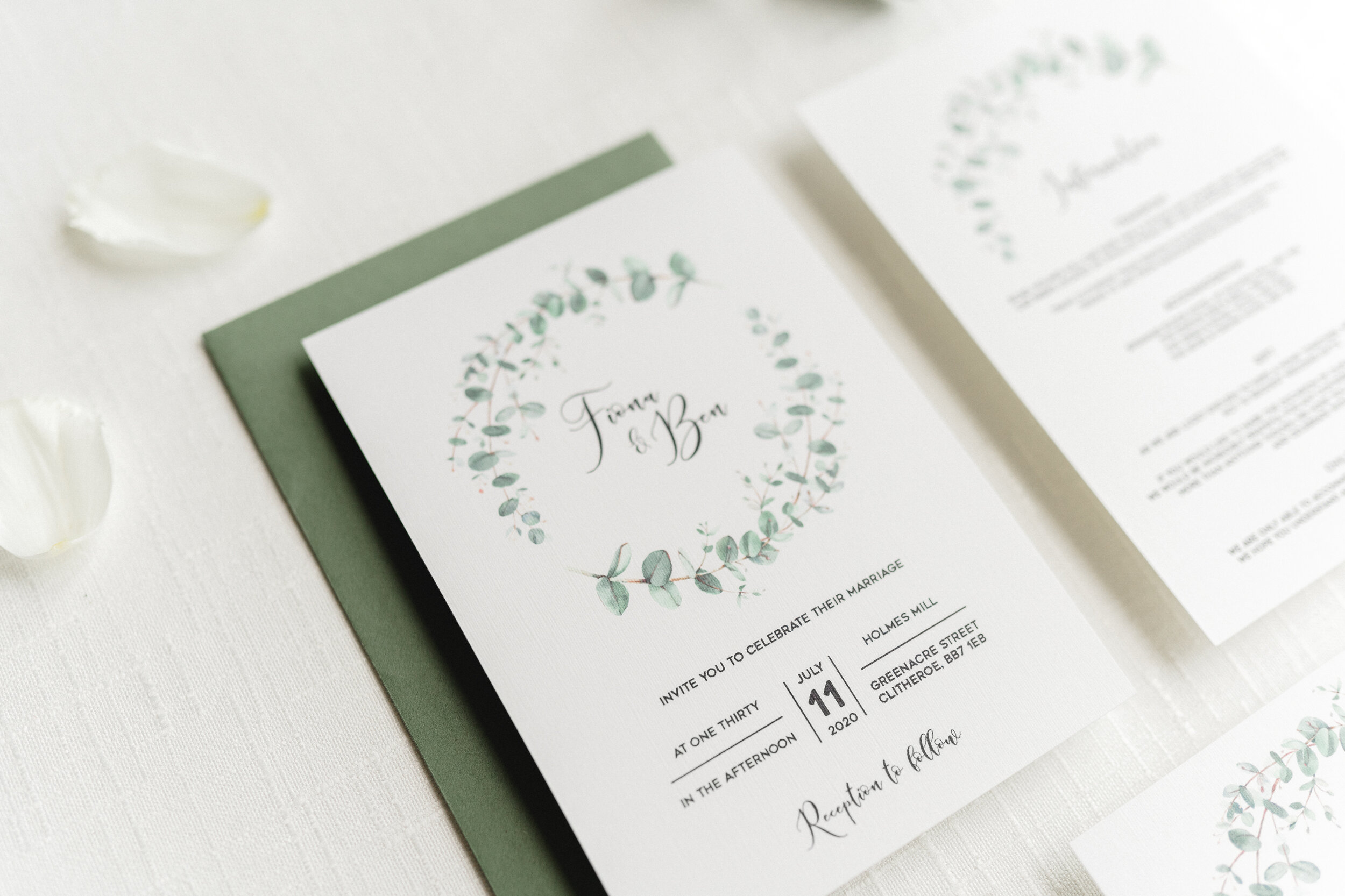 Accessories
All images on this blog are the work of 'The Little Paper Loft', a bespoke stationery company based in the heart of Heaton Moor, Manchester. Owner and creative, Kirsty Cader set up the company in in 2019 following 15 years designing in industry with a move to nourish her creativity.
"I am proud to offer a range of products and services to create your wedding stationery suite. Always working closely with every bride & groom to ensure I capture the essence of their day, designing a completely bespoke package suited to their needs. A wedding invitation sets the tone for the big day, it's a taster of what's to come, and it's incredibly important as a designer that I bring your dreams to life and create that magical invite."
Kirsty Cader
Festival Wedding Planners
Festival Wedding Planners Ltd. is a limited company (Company reg number: 12231868).
Photography by Wedding Day Photos.
North West, England (available nationwide)